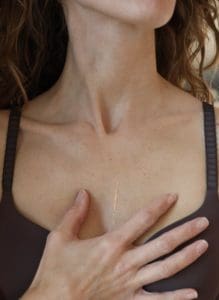 BY HELEN PETTY
---
Growing up as a woman in this world means that from the earliest of ages your body is not your own. Our culture encourages commentary, and judgment, and embarrassment, and often violence. This scar was put here 17 years ago by a man who maybe someday I'll have the courage to name publicly.
Too often our bodies are used against us – to hurt us, control us, manipulate us. The only person that has jurisdiction over your body is YOU.
#MyBodyisMyOwn
is a community dedicated to empowering humans to reclaim ownership of their physical selves. Join the movement, share your story.
Join our
#MyBodyIsMyOwn
 Community on
Facebook