We work hand in hand with companies to raise their brand's awareness through creative content creation. Our concept, approach, and philosophy in life is movement mixology: the process of capturing motion, the life and moving parts of each concept, and blending them into visually intriguing messages.  We innovate the world's creative endeavors with those of the companies that hire us.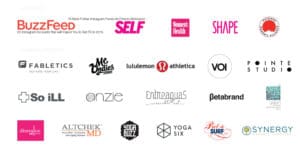 ---
GET IN TOUCH!
One of the perks of being movement mixologists is the opportunity to connect with other like-minded individuals like you! As contributors, we all would genuinely love to hear from you and look forward to receiving your message! Drop us a line if you have any questions, or are inspired and want to share. We always love hearing when our work is touching the lives of those around us!

Error: Contact form not found.